2016 ANNUAL REPORT
Self-Help's mission is to create and protect ownership and economic opportunity for all.

This report includes some of the highlights of our work in 2016. Keep scrolling to meet just a few of the determined people we've been privileged to serve as they build a stronger economic future for themselves and their communities.


2016 IMPACT

FINANCIAL SERVICES
Through our network of credit unions, we provide fair and affordable financial products that help members build wealth, repair credit and achieve their financial goals.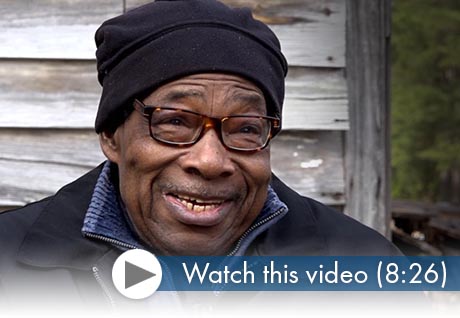 preserving a rich history
In 1944, a tiny credit union called St. Luke formed in Bertie County, NC to serve African-American farmers. Local resident Charles Sutton remembers the time well. As a youngster, Mr. Sutton would "run up to the credit union" and deposit his dimes.

St. Luke eventually joined Generations Community Credit Union, now part of the Self-Help family. We have recorded the St. Luke story as part of a larger project to preserve the histories of financial institutions that have joined Self-Help in recent years.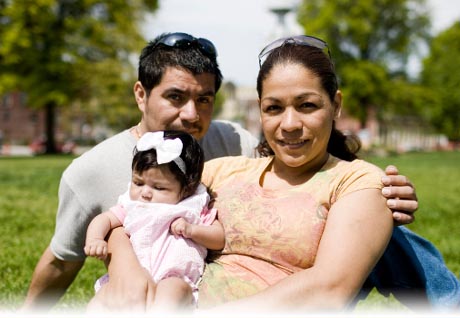 OPENING THE DOOR TO HOMEOWNERSHIP
Self-Help Federal Credit Union members Verónica and Daniel Jiménez of Apopka, FL have always believed that homeownership is key to financial stability. They saved diligently for years, putting every spare penny towards their goal and working to build their credit. Last year, after being turned down multiple times elsewhere, they were able to get a mortgage from Self-Help. The couple is thrilled to finally have a home of their own, especially since their new monthly payment is lower than their former rent. Now they're saving to pay off their mortgage early.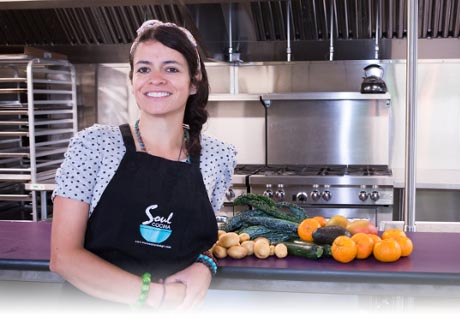 GROWING A NEW BUSINESS
Self-Help member Silvana Rangel of Durham, NC has always been passionate about healthy food. She fondly remembers her childhood in Colombia, where home-cooked meals were a daily ritual. When she launched her catering business Soul Cocina in 2015, she focused on wholesome, plant-based foods like her top-selling vegan tamales. Last year, she came to Self-Help for a small loan to expand into her first physical location, a food hub in Chapel Hill she'll share with eight other food entrepreneurs. She plans to eventually expand into Durham and Raleigh.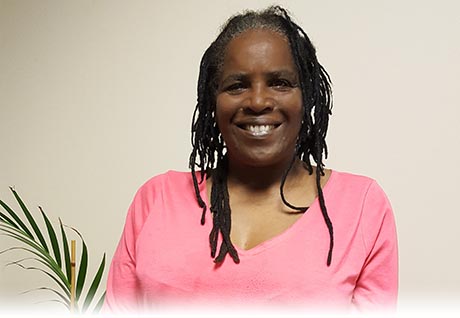 HELPING MEMBERS BUILD CREDIT
Last spring Self-Help member Cathy Eberhardt came to our Oakland, CA branch for a Fresh Start loan to improve her 530 credit score. She was in a tough situation — homeless for six months, she was recovering from a recent bankruptcy while also coping with a permanent disability. She worked with Self-Help partner SparkPoint to learn about personal finance. Today, with her loan paid off and a credit score that has climbed to 640, Cathy is living in affordable housing, continuing her good financial habits and saving for the future.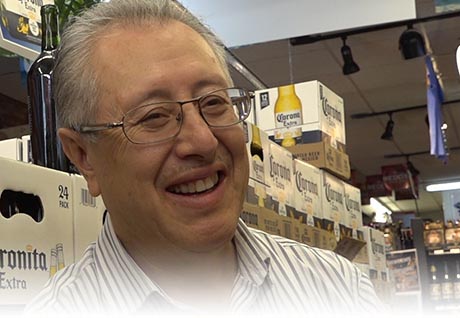 carrying on traditions
Business owner Mike Moreno has deep roots in Chicago's Little Village. In the 1960s, his father opened two grocery stores there to serve a growing community of Mexican immigrants. Today Moreno has his own store and is a loyal member of Second Federal, a division of Self-Help Federal Credit Union. Second Federal has been serving Chicago neighborhoods since 1882 and joined the Self-Help family in 2012. Mike remembers his father getting loans at Second Federal "when it was very difficult for us to a get a loan anywhere — Second Federal always helped out."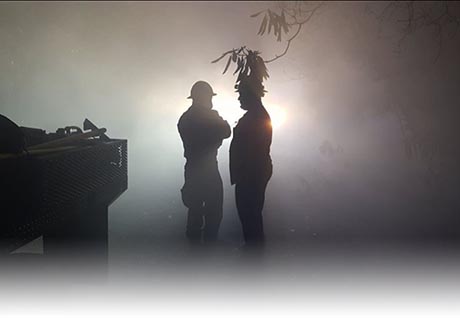 responding to disaster
In 2016 nature wasn't kind to North Carolina. As the east grappled with flooding from Hurricane Matthew, the mountainous west battled devastating wild fires. Both of these disasters took lives, destroyed homes and resulted in billions of dollars in damage. Our members and friends across the state are still recovering. Self-Help offered loan relief to victims, and many of our staff and members served as volunteers. Above, we show Self-Help Credit Union member Randy Moretz (right) with a fellow firefighter in the NC mountains. [Photo by Danny Britt]

FIGHTING PREDATORY LENDING
The Center for Responsible Lending (CRL) increases our impact by fighting predatory lending. In 2016 CRL defended important consumer protections and fought abusive lending practices.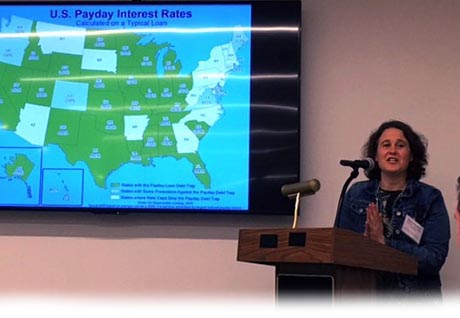 Curbing abusive payday lending
CRL continues to focus on ending predatory loans that trap consumers in high-interest debt, like 400% or higher. Last year CRL helped mobilize state advocacy organizations to urge the Consumer Financial Protection Bureau (CFPB) to issue a strong payday and car-title lending rule. CRL also was part of a major victory in South Dakota, where voters passed a ballot initiative to cap annual interest rates at 36% on small consumer loans.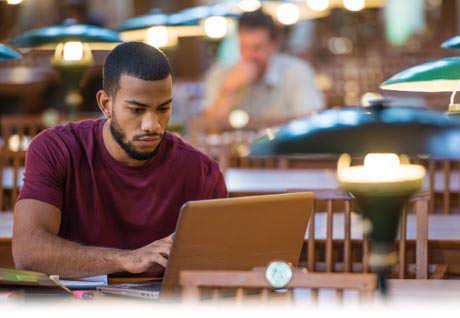 fighting harmful practices from for-profit colleges
Weak oversight of for-profit colleges has left students burdened with high debt, especially low-income students and students of color targeted by the industry. In 2016, widespread concern led to the closing of for-profit college ITT Tech and the loss of federal recognition for a major accrediting council that enabled harmful practices. CRL also released a study showing how North Carolina for-profit colleges have imposed a financial burden on students.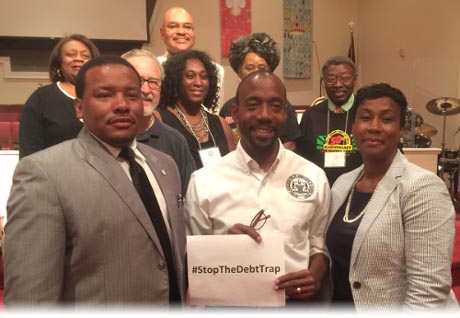 Defending our federal consumer protection agency
Last year brought renewed efforts in Washington to roll back important consumer protections by weakening the CFPB. CRL is fighting these efforts along with many partners, including the National Urban League, NAACP, National Council of La Raza, Americans for Financial Reform, and The Leadership Conference on Civil and Human Rights. Since its creation in 2011, the CFPB has provided nearly $12 billion in relief to 29 million consumers.

MAKING HOMEOWNERSHIP POSSIBLE
We make homeownership a reality for low- and moderate-income families by offering fair and affordable home loans and developing affordable housing.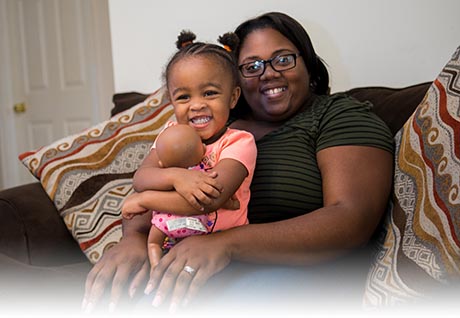 finding the perfect home
Even as a middle-schooler in tiny Rose Hill, NC, Rashetta Chasten had her sights set on the future. She remembers: "I always said, 'Before I turn 30, I want to have my own house.'" Last year Rashetta got a Self-Help mortgage for a house in Fayetteville. She loves her new home, especially the spacious living room, the backyard and the nearby good schools for her daughter Micayla. It will be the perfect place to celebrate her 30th birthday later this year.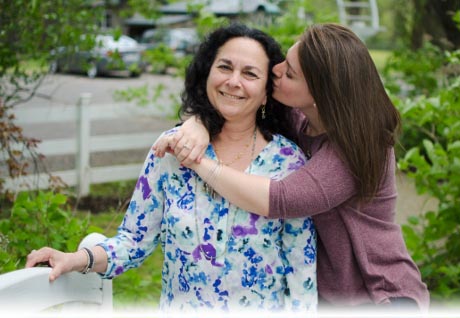 achieving financial goals
When María Elena Galindo became a member of Self-Help's Second Federal division in Chicago, her main goal was to purchase a house. She used a Fresh Start loan from Second Federal to build her credit and help her set aside money from her house-cleaning business. Last October she was able to purchase a triplex in Chicago with a Second Federal mortgage. She now lives in one unit and rents out the other two to her adult children.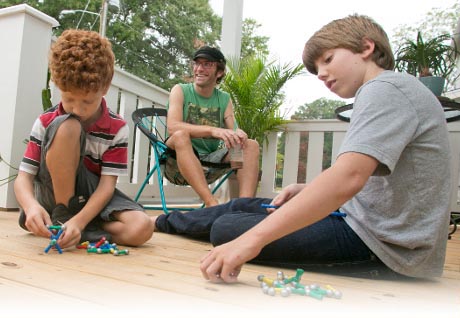 Expanding our impact
Last year we expanded our "secondary market" program, a partnership with other lenders that helps more home buyers across the country access fair and affordable mortgages. In 2016 we purchased $136 million in home loans from other lenders through the secondary market program. These purchases help our partners serve a variety of niche markets, including affordable loans to families with lower incomes or lower credit scores.

BUSINESS & NONPROFIT LENDING
We lend to businesses and nonprofits to create jobs, revitalize neighborhoods, support important community services and build community wealth.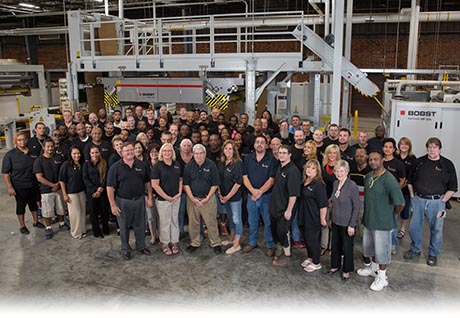 Boosting economic development
Husband-and-wife team Michael and Mary Drummond of High Point, NC co-founded manufacturing company Packrite in 2008 with 18 employees, and expanded in 2012 with the help of a Self-Help loan. Our loans to Packrite over the years — five in all — come through our SBA 504 program, a federal lending resource that provides low interest rate loans to help companies create jobs and boost economic development. Our most recent loan to Packrite in 2016 helped finance a 60,000-square-foot addition and new equipment. Today Packrite boasts 110 employees and continues to grow.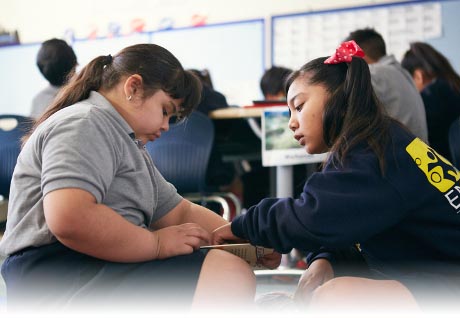 Creating equitable opportunity in schools
Endeavor College Prep (ECP) is a public charter school in east Los Angeles that serves nearly 650 mostly Latino students in kindergarten through 8th grade. ECP prides itself on creating "a small, safe, structured environment that pushes each student to act with integrity and strive for academic excellence." ECP's students are currently spread across three campuses, but next year they will be under one roof: a newly renovated 50,000 square-foot building in Boyle Heights, the heart of LA's Mexican-American community. A $15 million loan from Self-Help is funding the renovation.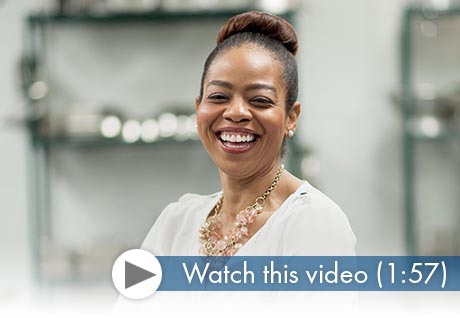 making healthy foods more accessible
In 2005, Tracy Scott of Morrisville, NC decided to lose weight and eat healthier foods. These goals led her to create her own delicious salad dressings. Her creative flavor combinations proved so popular among friends and coworkers that she decided to turn her dressings into a business, Tracy's Gourmet. When Tracy came to Self-Help for a loan to launch her new venture, she was pleased to find not only financing, but also plenty of guidance and support. Tracy's loan was made possible in part through funding Self-Help received through the CDFI Fund's Healthy Food Financing Initiative.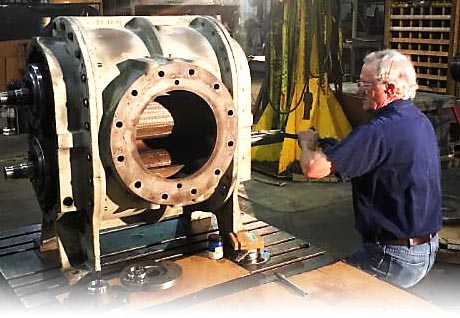 PROTECTING JOBS IN EASTERN NORTH CAROLINA
North Carolina's rural Beaufort County has struggled with high unemployment for decades. Carver Machine Works (CMW), an employee-owned metal fabricator established in 1979, has been through hard times too: The 2008 financial crisis demanded tough choices. But CMW used the opportunity to streamline operations, find new customers and expand its services to include competitive engineering expertise. Now the company is stronger than ever. Last year, a loan from Self-Help helped CMW retain 64 jobs and continue to bring millions in economic activity to the region.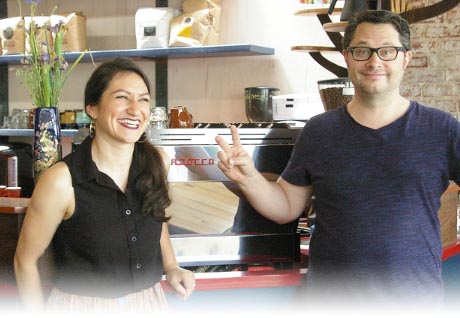 building community through coffee
For owners Areli and Leon Barrera de Grodski, Cocoa Cinnamon is more than just a coffee shop. It's a way to build a more just, sustainable and compassionate world through community-focused business choices — everything from paying their staff a living wage to sourcing local and sustainable ingredients to donating to local causes. A Kickstarter campaign and a small Self-Help loan helped open Cocoa Cinnamon's first store in 2011. Now, the couple is using another Self-Help loan to open their third Durham, NC location, a micro-roastery that will have a Mexican feel in honor of Areli's heritage.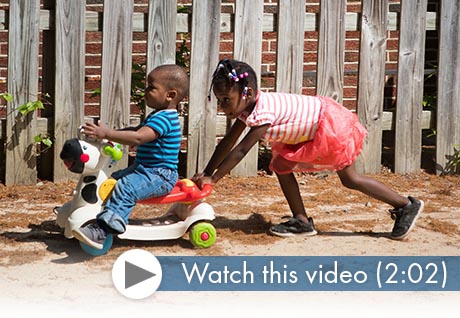 providing high-quality child care
For 23 years Darnella Warthen has been doing what she loves: caring for children. In 2007, after working for several five-star centers and directing child care services for Durham County, NC, she started her own child care business using Self-Help financing. Since then she's opened three more centers, all of them five-star centers serving a diverse group of children, including children in the foster care system. Last year Darnella used another Self Help loan to expand yet again. She and her staff now care for more than 200 children. For Darnella, becoming an owner of these child care centers has been "a dream come true."

REAL ESTATE DEVELOPMENT
We develop real estate projects that help communities thrive — from downtown development to schools to affordable housing. We prioritize green, long-term projects, and look to local communities to help guide our vision.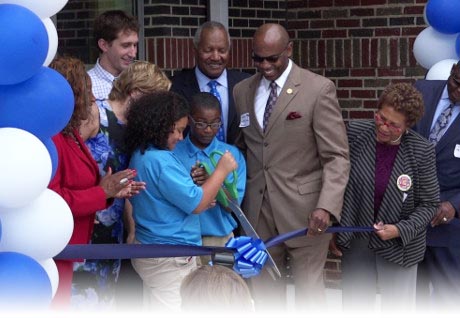 closING the achievement gap in education
Last fall, kids, parents and community leaders in Durham, NC celebrated the completion of KIPP Durham College Prep, a public charter school dedicated to serving lower-income students and closing the achievement gap. KIPP, which stands for the "Knowledge Is Power Program," is a national nonprofit network of 200 high-performing and tuition-free public charter schools.

KIPP Durham is now serving 180 fifth- and sixth-graders in its newly renovated home, a 60,000 square-foot historic school building in east Durham. Self-Help completed the $13.5 million renovation last year.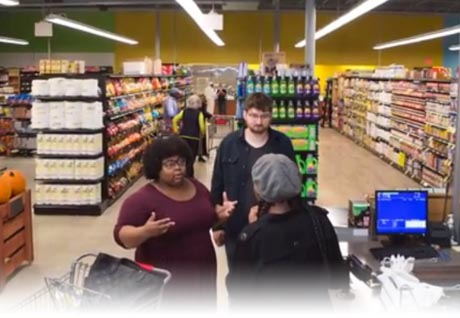 Bringing healthy foods to a food desert
For nearly 20 years, neighborhood activists in northeast Greensboro, NC have been working to get a local grocery store. Last October they finally reached their goal when the cooperatively owned Renaissance Community Co-op (RCC) opened its doors. RCC is committed to healthy, affordable and locally sourced foods; community education; and dignified jobs.

RCC is the first new tenant in Renaissance Shops, a once-neglected shopping center that is now undergoing a $7 million revitalization by Self-Help with significant support from the City of Greensboro. More tenants, including a health clinic, are planned for the future.

FINANCIALS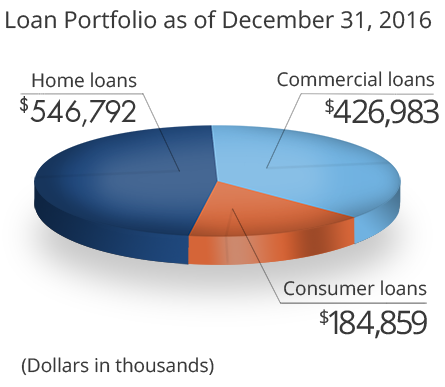 BALANCE SHEET
(As of December 31, 2016)
(Dollars in thousands - unaudited)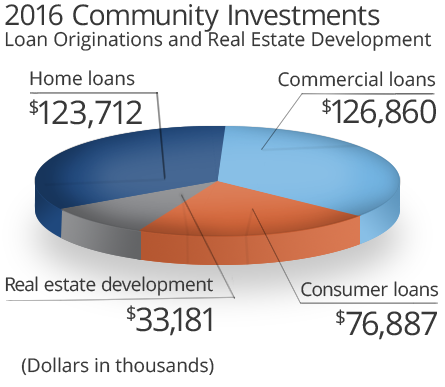 2016 INCOME STATEMENT
(Dollars in thousands - unaudited)

JOIN US
We're building on the successes of 2016, but we can't do it alone. Please join us in our work. Become a credit union member and give your money a mission. Every member of Self-Help gains access to great financial services while becoming an investor in building stronger communities.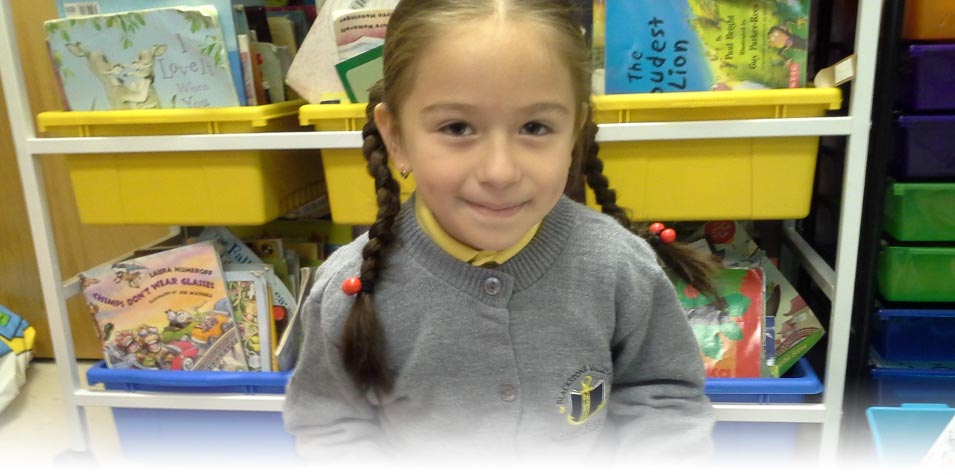 Some names have been changed to protect privacy.


Self-Help Credit Union & Self-Help Federal Credit Union
Federally insured by NCUA, Equal Housing Lender
Self-Help Ventures Fund is Aeris rated.
Copyright © 2017 - All rights reserved