Annual Report 2020
In a year of hardship and upheaval, we focused on the physical and financial health of staff, members and allies. Strategies changed, but our collective work to expand economic opportunities never stopped. Even during a global pandemic, homebuyers and entrepreneurs achieved their dreams. Advocates fought harder than ever for justice. And we joined our allies in extending ourselves to care for each other and our communities.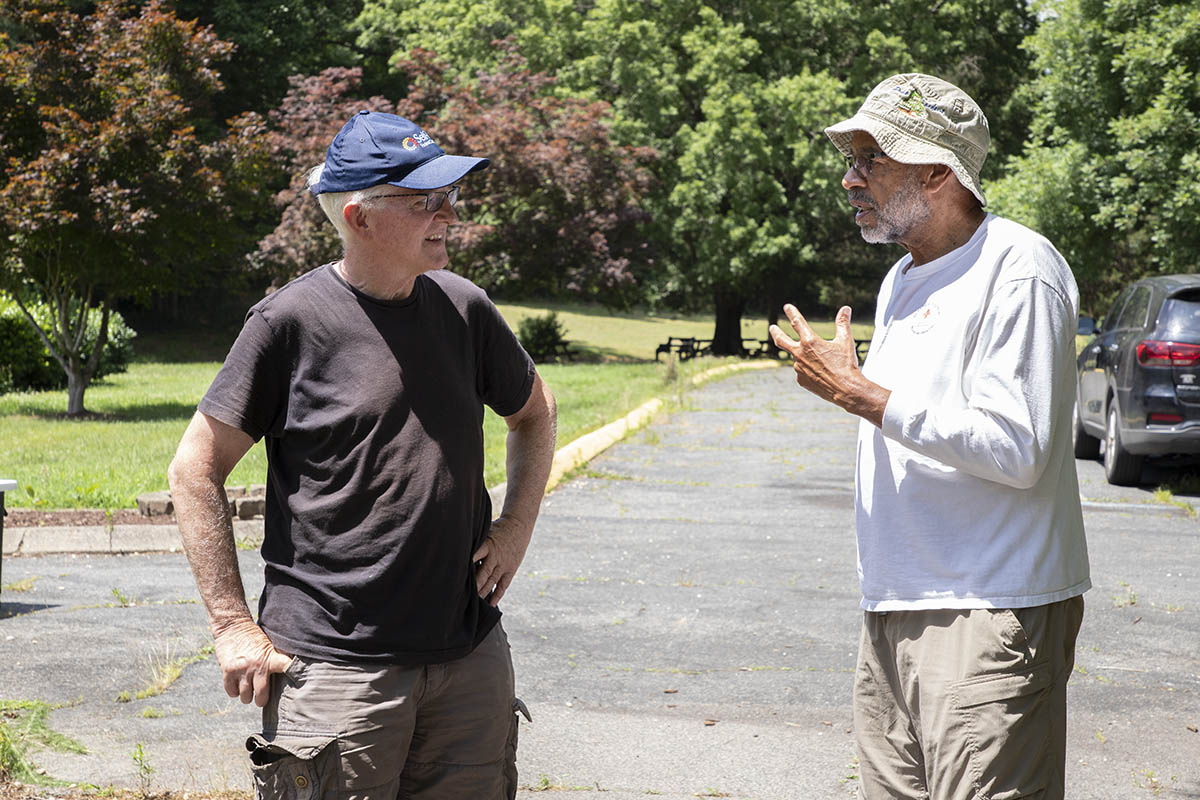 Self-Help CEO Martin Eakes (left) and Lewis Myers, Board Chair of the Center for Community Self-Help.
"The brutal murder of George Floyd triggered a long overdue racial reckoning that has underscored the urgency of our work."
Supporting our members, staff and communities through a crisis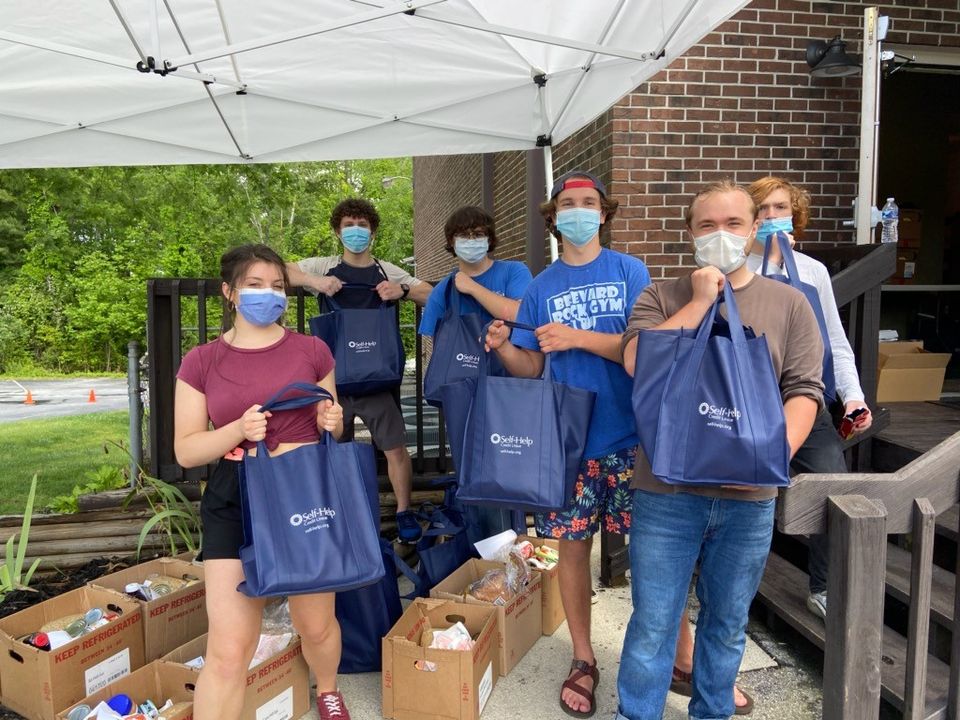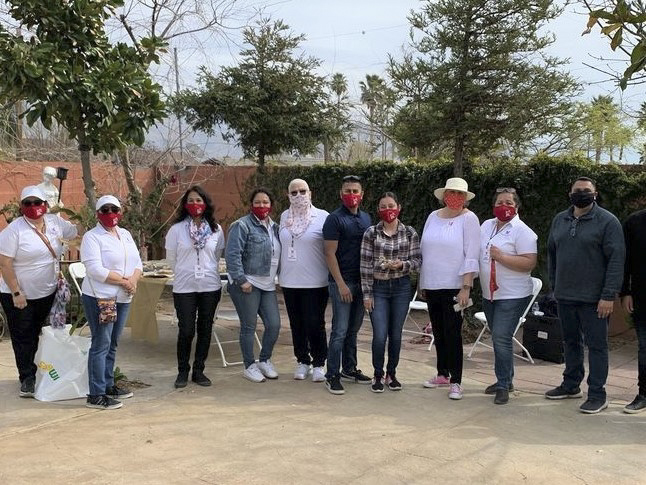 Top: Volunteers in Brevard, NC help distribute food to those in need. Lower: Volunteers in California's Kern County, including staff from Self-Help's Lamont Branch, provide assistance at a vaccine site.
Our top priority in 2020 was the safety and well-being of members and staff. Here are some of the actions we took:
Updated our credit union procedures to limit contact in branch lobbies, require masks and distancing, supply staff with personal protective gear, and increase cleaning regimens.
Supported staff by establishing work-from-home policies where possible and paid time off for child care or sickness.
Reached out proactively to all of our borrowers to offer options such as loan forbearance, no-interest periods, loan modifications and more.
Worked with tenants in our properties to offer similar flexibility and options.
Refunded or eliminated many of our typical credit union fees, saving members more than $500,000.
Improved our remote services so that more members could take care of their banking needs without coming into a branch.

Mobilized resources to participate in the Paycheck Protection Program. We focused on relief loans for small business owners and nonprofits that were not well-served by the market at large, such as smaller entities and organizations led by people of color.

167,277

credit union members served
69

locations across 7 states
1,250

affordable home loans for families
2,122

child care or public charter school spots created or preserved
20,000

jobs preserved through PPP loans
1.6

million square feet of space for community facilities and businesses
Paycheck Protection PrograM RELIEF LOANS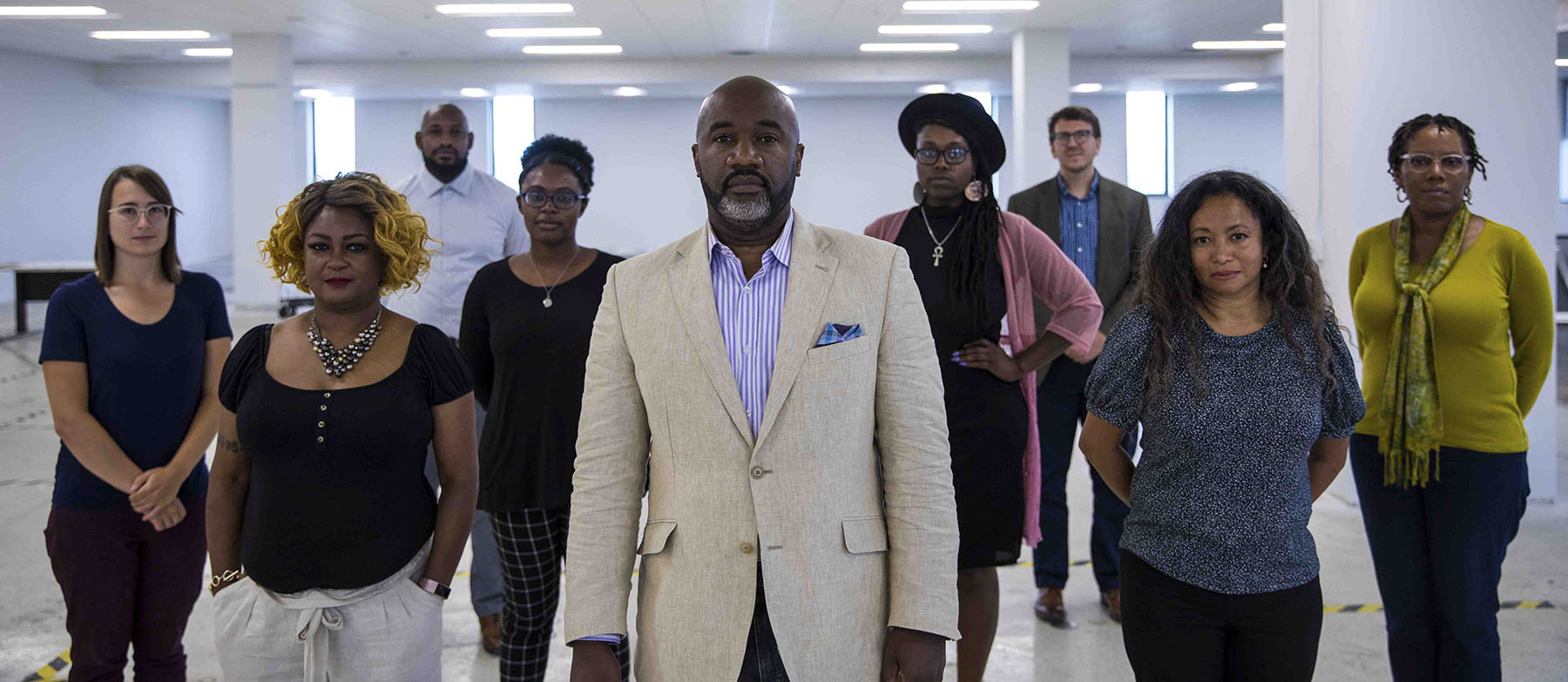 Sixty-six percent of our PPP loans went to nonprofits, such as the Northwest Side Community Development Corporation in Milwaukee, which works to create jobs and build stronger neighborhoods.
When the federal government authorized the Paycheck Protection Program through the Small Business Administration, we mobilized resources quickly to provide relief loans. Our lending  focused on assisting nonprofits and small businesses run by women and people of color, especially those that currently partner with us for financial services or social justice.
By the numbers
Relief for Small Businesses and Nonprofits

Our PPP Impact in 2020
1,758 number of loans made
$183,000,000 dollar amount
20,000 jobs maintained
$20,830 median loan amount
63% entities run by people of color
66% nonprofits
PPP Relief Loans Aimed at Strengthening Communities
Stories From PPP Partners
For many small businesses and nonprofits, a PPP loan meant the difference between layoffs and staffing; between continuing a vital service to the community or shutting down. We were inspired by the tremendous resilience and determination we witnessed among our PPP borrowers. Watch the videos above to meet just a few of the small businesses and nonprofits we were privileged to serve.
Advocating for Better PPP Relief
Self-Help's advocacy and policy arm, the
Center for Responsible Lending
, was a key player in pushing for needed changes to the PPP.  With partners, CRL helped
document racial disparities
in the program and
successfully advocated
to improve its shortcomings.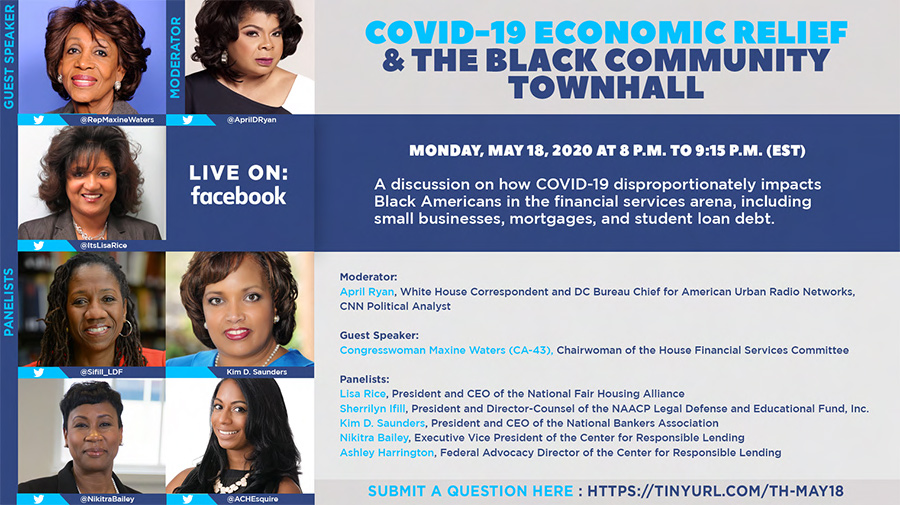 In May 2020, CRL hosted a Facebook Live Town Hall, "COVID-19 Economic Relief and the Black Community," featuring Representative Maxine Waters; NAACP Legal Defense Fund and Educational Fund President and Director-Counsel Sherrilyn Ifill; and CRL Board member Lisa Rice among others.
Self-Help's PPP loans included a strong focus on women-owned businesses and nonprofits serving women.
‍
Pictured:  One of our PPP recipients, the Women's Building in San Francisco, has continued providing food, housing and immigration services during the pandemic.
FINANCIAL SERVICES Rooted in Communities
New Branches Open in North Carolina and Florida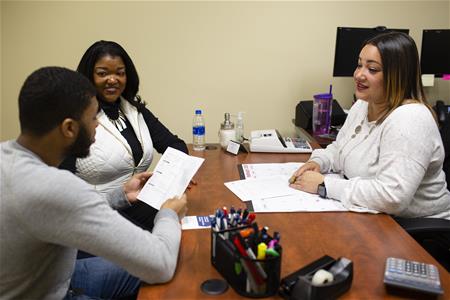 RALEIGH, NC
‍
In January 2020, Self-Help Credit Union opened a branch in Raleigh, NC, much to the delight of nearby members who had been making the trek to Durham for direct services. The Raleigh location gives us an opportunity to provide affordable loans and financial services to all in the surrounding area. The new branch is located on Harps Mill Road.

Near the end of the year, we opened a branch in Deland, FL, which is about 30 miles north of Orlando. We relocated from nearby Pierson to a more visible and spacious facility on S. Woodland Boulevard, where we are offering enhanced services to members.
Under Construction in 2020: Now Open!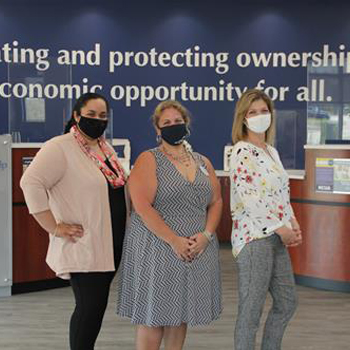 Jacksonville, FL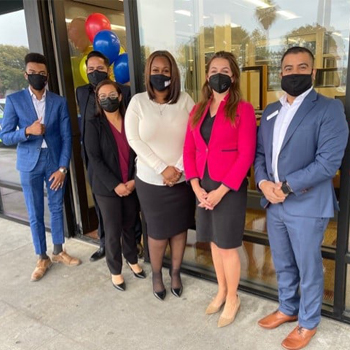 Los Angeles, CA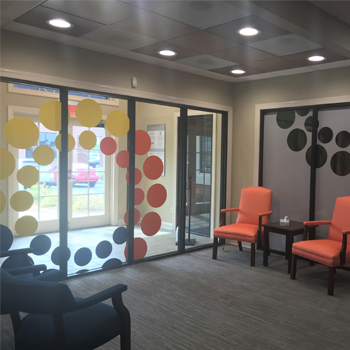 Greenville, SC
In 2020, we prepared to open new branches in several locations: Jacksonville, Florida; Greenville, South Carolina; and the Crenshaw area of Los Angeles. These new branches are now up and running. 

Just recently, we also expanded our presence to the state of Washington, merging with Lower Valley Credit Union.
Appreciating Investments in Our Mission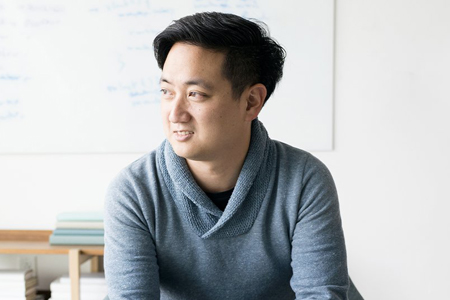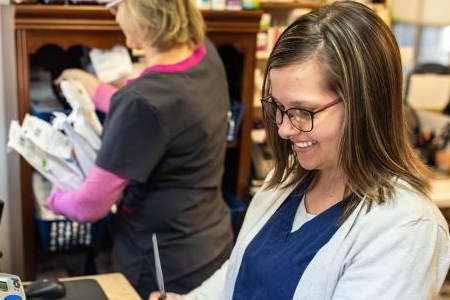 Nationwide
‍
During a year of loss and uncertainty, many people and businesses chose to make a difference with their money. In 2020, Self-Help was honored by many mission-motivated deposits, including a large deposit by NerdWallet, the personal finance company headed by co-founder and CEO Tim Chen. Subsequently, he encouraged other companies to follow suit.

In a recent interview, Chen said, "If more companies . . . redirected portions of their capital into credit unions serving low-income communities, we could make incredible strides in supporting underrepresented communities." Thanks, NerdWallet, and all members and partners who support our mission with their savings.
‍
Welcoming a Charlotte Credit Union with a Distinguished History
Charlotte, nc
We began 2020 by merging with a historic credit union, First Legacy Community Credit Union  of Charlotte, NC.

First Legacy's roots go back to 1941, when school principal J.E. Grigsby started a credit union in the basement of his home to serve local Black educators. That tiny credit union grew to become First Legacy Community CU, at one time the largest Black-owned credit union in NC. We are humbled and excited to continue their legacy in Charlotte and also in nearby Salisbury.
Our Legacy Series: Honoring our Blended Family       

Our mergers over the years have given us the opportunity to carry on the legacies of incredible community-based financial institutions while also expanding services for their members. We've documented the history of many of these institutions in a series of short documentaries. Watch two of the most recent:
Firestone CU: In 1975, Firestone employees organized a credit union in Wilson, NC that evolved into the first credit union to merge with Self-Help.
United Savings Federal Credit Union joined the Self-Help family in 2010, bringing a long history of serving steel workers and members in Pittsburg, CA.
PReserving and Expanding HOMEOWNERSHIP
$184,000,000
in direct home loans
98%
of direct home loans to people of color
$83,000,000
mortgages purchased in the secondary market
Secondary Market: Priority on Preserving vs. Purchasing

In a typical year,
Self-Help purchases large volumes of mortgages
from other lenders to encourage them to make more loans to lower-wealth families. In 2020 when COVID-19 struck, we had to quickly pivot when many of our existing homeowners suddenly were at risk of losing their homes.

Self-Help's focus shifted from loan purchases to preserving homeownership. Many lenders offered payment pauses (forbearance) or loan modifications during 2020. With our focus on helping those homeowners most impacted by the pandemic, the share of forbearances we offered was more than double the industry average, allowing more people to stay in their homes.

We also were able to purchase a total of $83 million in loans to support homeownership for 438 first-time home buyers. Beginning in 2021, we have ramped up our mortgage purchases to continue expanding wealth-building opportunity for more families.
"The share of forbearances we offered was more than double the industry average."
Helping Families Stay in Their Homes

When Vanessa Massey and her two children moved into their own home in 2019, it was a dream come true. In 2020, when Vanessa became ill with COVID-19, both her health and her house were at risk. She was one among thousands of homeowners that Self-Help worked with to modify their loans or give payment pauses (forbearance) so that families could get through the hardships of the pandemic without harming their credit or losing their home.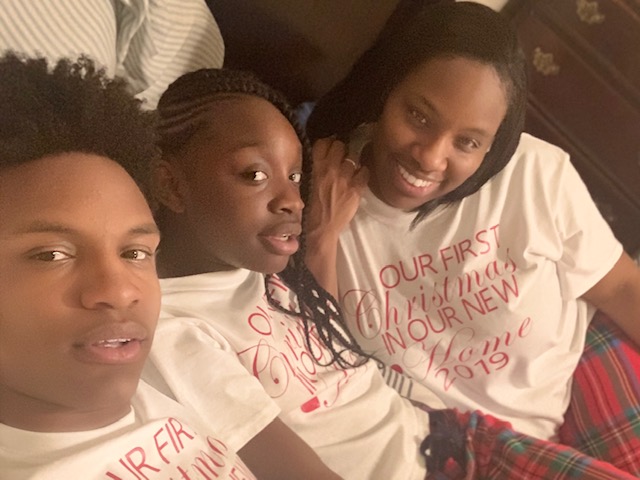 Expanding Affordable Mortgage Options in Chicago

The racial homeownership gap in the Chicago area is one of the worst in the country, with fewer than 40% of Black families owning their homes compared to 74% for white families. In 2020, Seaway, a division of Self-Help Federal Credit Union, took a big step to help close the gap by partnering with a large independent lender, Guaranteed Rate. Through this partnership, Seaway can now offer members on the South Side of Chicago a broader array of affordable mortgages, including FHA and VA loans.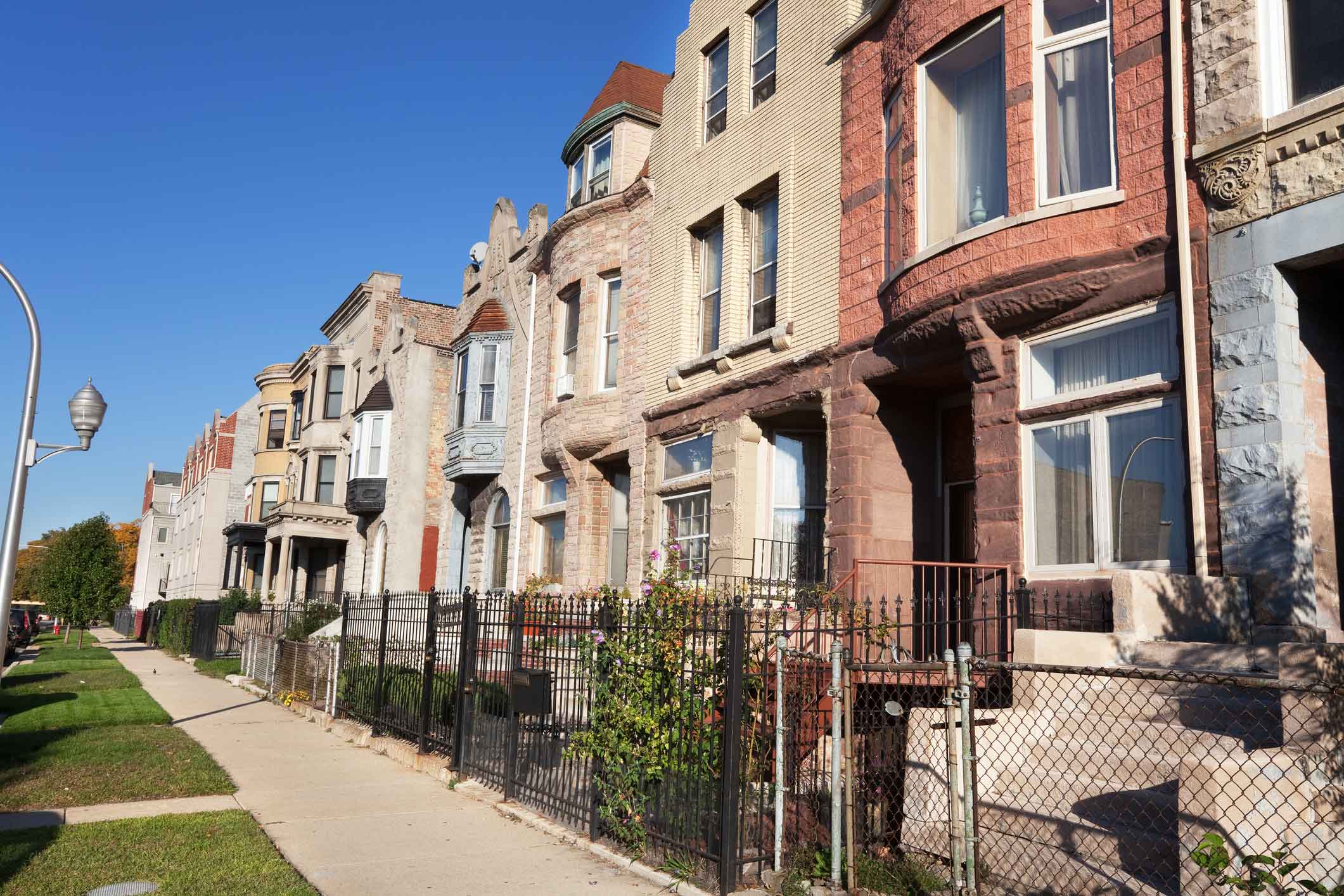 Journeys to Homeownership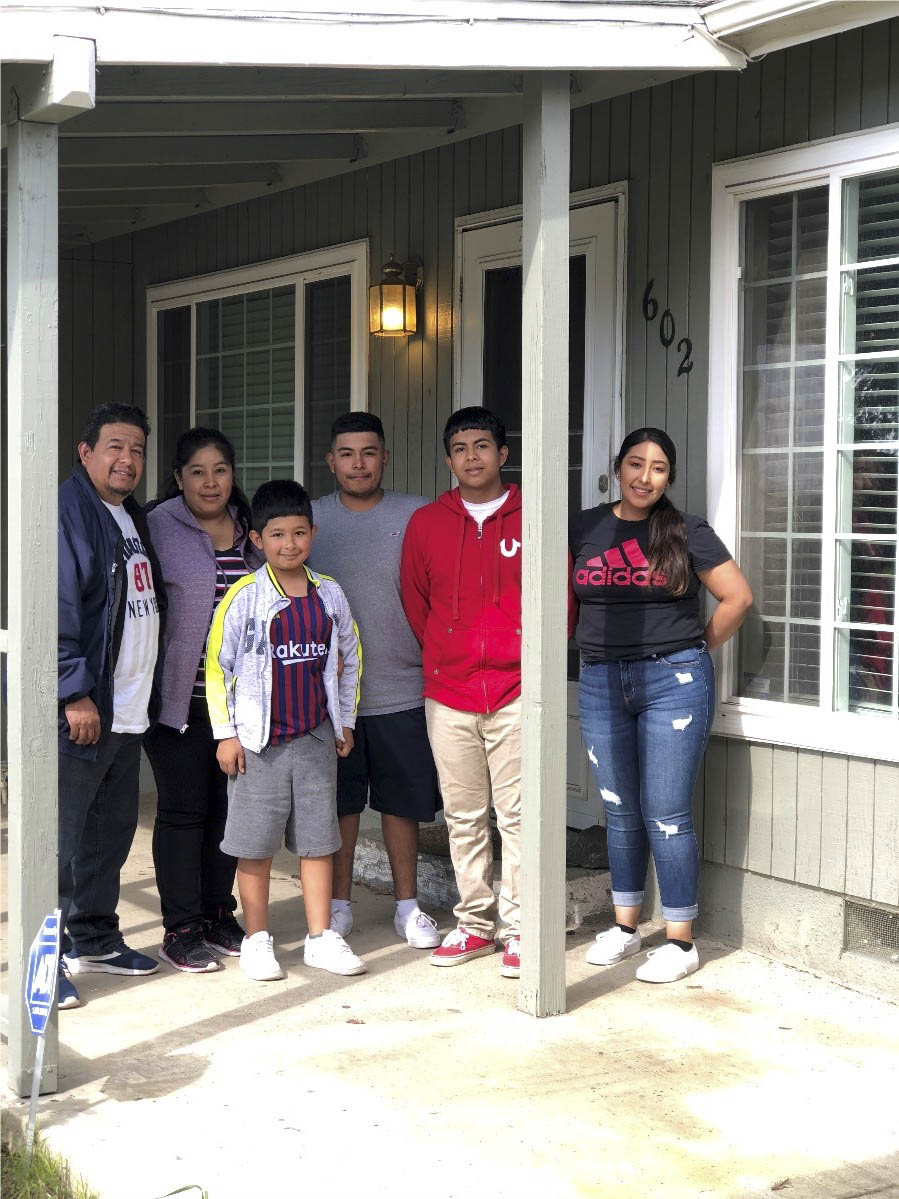 Porterville, CA
When the Rodriguez family of Porterville, CA  first came to Self-Help in 2018, they weren't financially ready to take on a mortgage. Undeterred, they took steps to qualify: Ms. Rodriguez got a full-time job to bring in more income, and the family diligently gathered documents to support their application. They considered going to a high-interest private lender, but returned to Self-Help, where we were happy to take another look and approve the loan.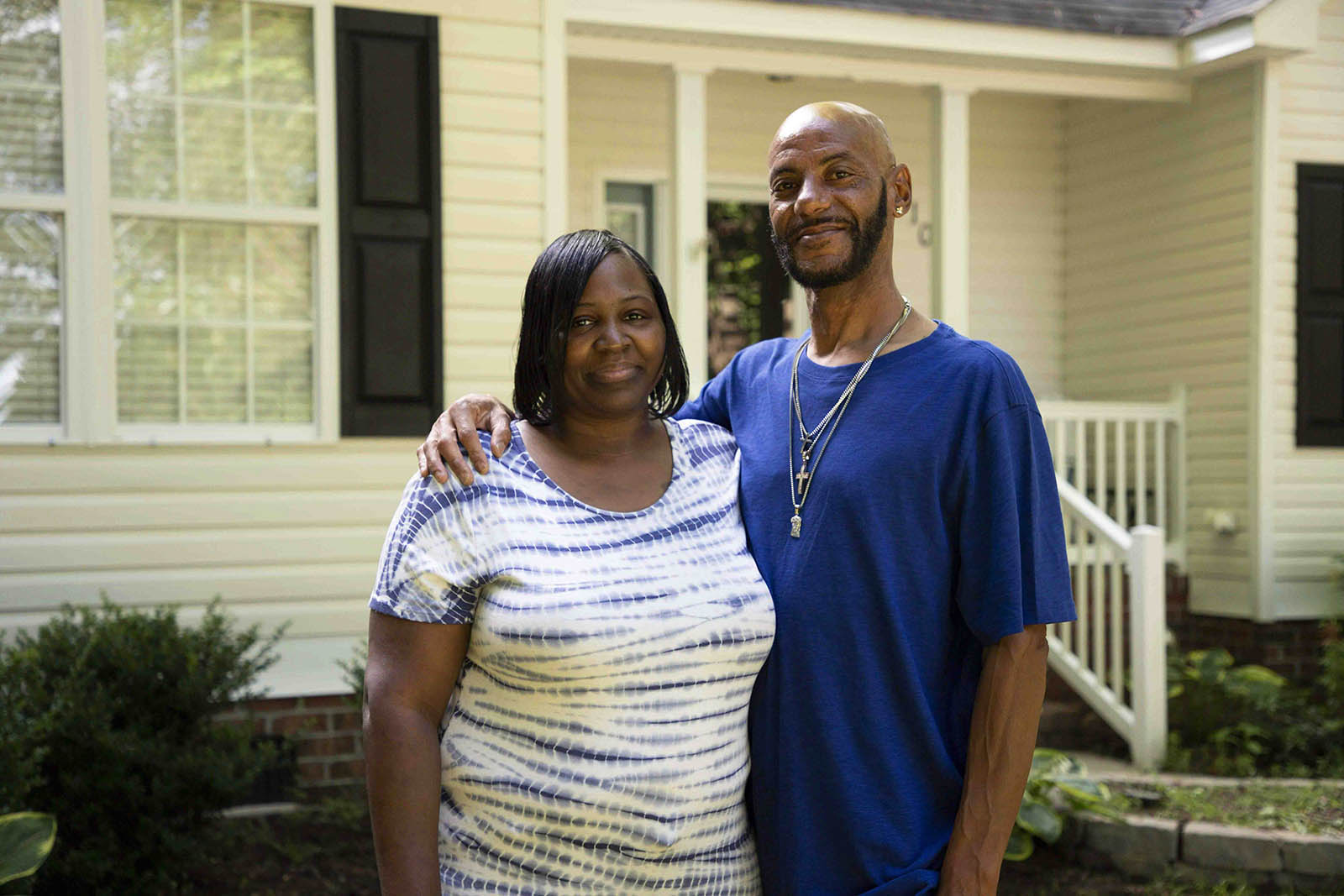 Tarboro, NC
Another determined home buyer we met in 2020 was Stacey Cotton of Tarboro, North Carolina. For years, Ms. Cotton had wanted to own a home, and she started learning all she could about how to prepare and qualify. "I was going to become a homeowner no matter how long it took," she said. Finding an affordable place that met her needs wasn't easy, but today she and her husband Travis (they're newlyweds!) enjoy having more space in their own home.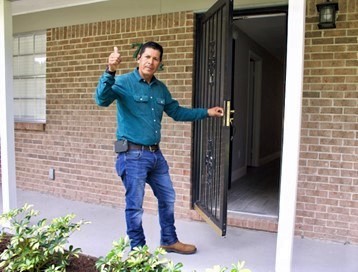 DeLand, FL
First-time home buyer Hector Aguilar worked in agriculture for 15 years to save for a down payment on a mortgage. When he searched for a financial institution to help make his dream come true, he found Self-Help. Mr. Aguilar said, "I want to tell everyone not to miss the opportunity to become a homeowner."
60%
of loans made to People of Color
1,881
commercial loans, including PPP loans
‍
177
affordable housing units created or preserved
Commercial Lending with an Impact
Bringing African Foods to Raleigh
raleigh, nc
Emil Tutu drew on his 18 years of experience to successfully expand his African-focused grocery market, Carolina International Market.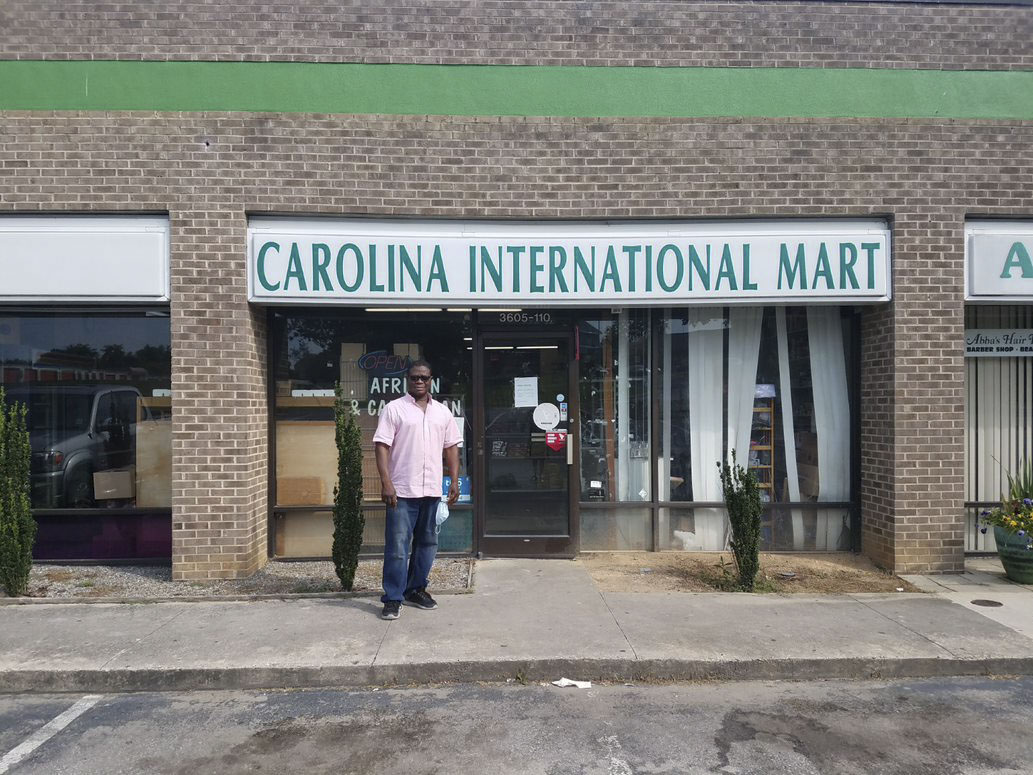 Being There for Students and Families During COVID-19
durham, nc
High-performing charter school Maureen Joy
supported its students through the pandemic
and also bought its building in East Durham, NC, becoming even more rooted in the community.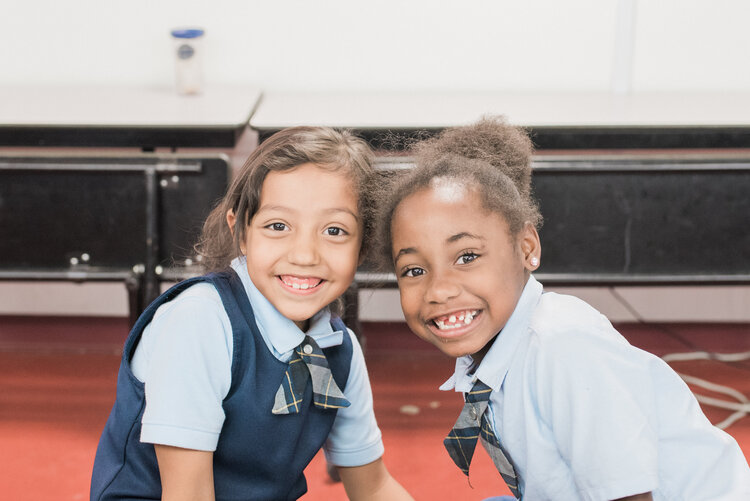 Helping a Hispanic church to serve a larger community
charlotte, nc
Our loan to Iglesia de Dios Peniel helped the church expand to serve more members and provide more services to the wider community.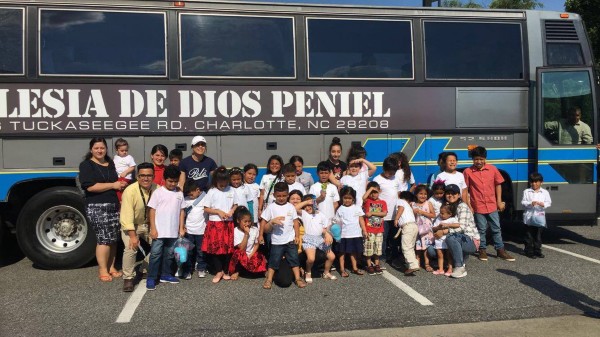 Providing High-Quality Child Care in Rural Western North Carolina
western nc
With her new child care business in rural Western North Carolina, Jayme Williams is living out her dream and filling a critical community need.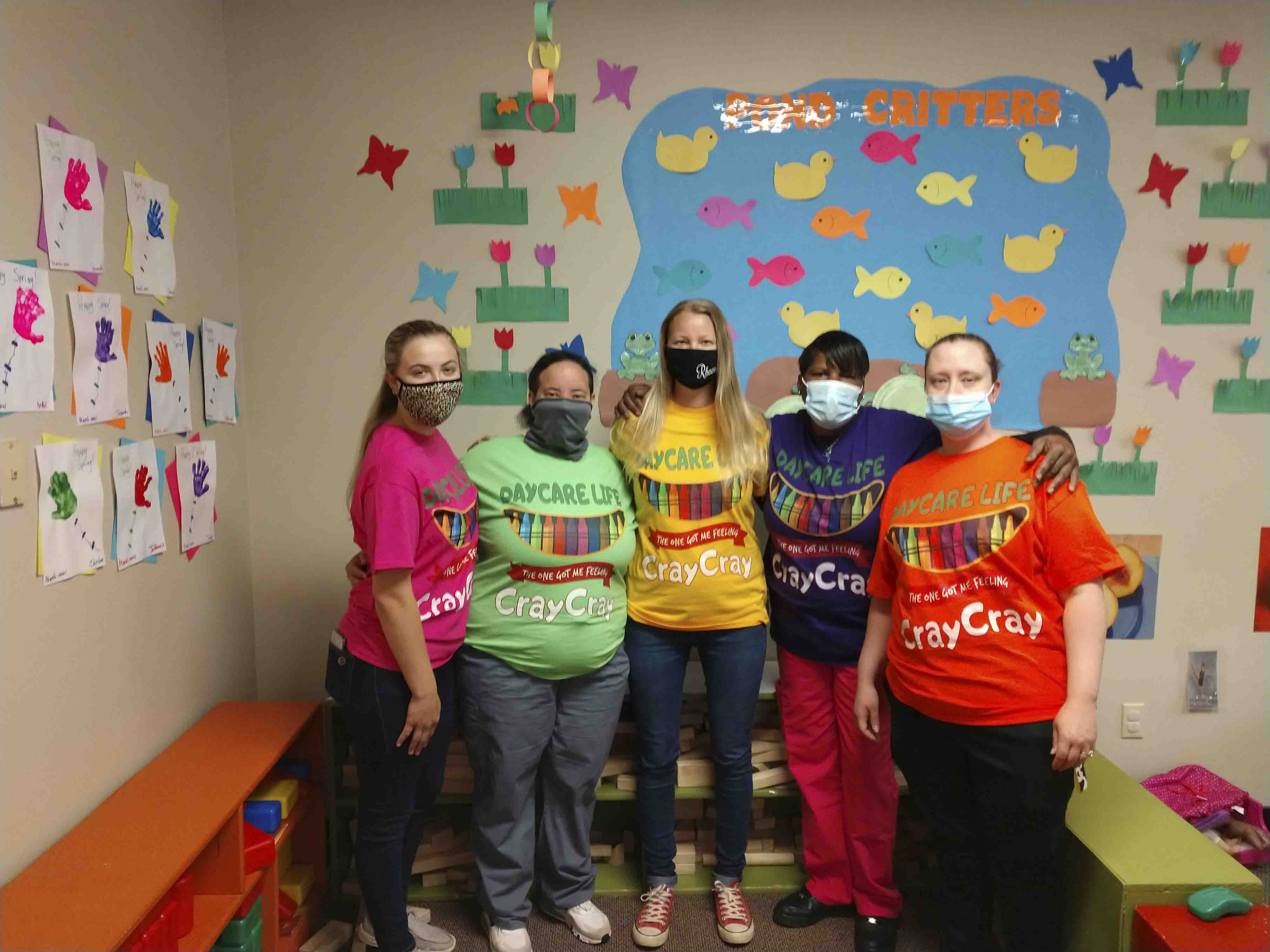 Lending that Promotes Community Health and Sustainability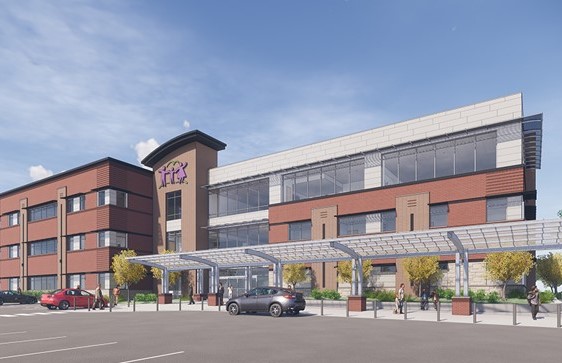 Colorado
Since 1983, Colorado's Pueblo Community Health Center has been a medical resource for underserved families. Our loan to help them build a new clinic is a multiple mission fit: revitalizing the surrounding community and providing medical and dental service to thousands of patients. It also will operate on "net zero energy," achieved through comprehensive energy efficient design and solar panels that produce as much energy as the buildings use.
Find out more about our investments in
sustainable energy projects
, particularly those that benefit communities disproportionately affected by climate change.
Creating Jobs and Supporting Manufacturing Growth with SBA 504 Loans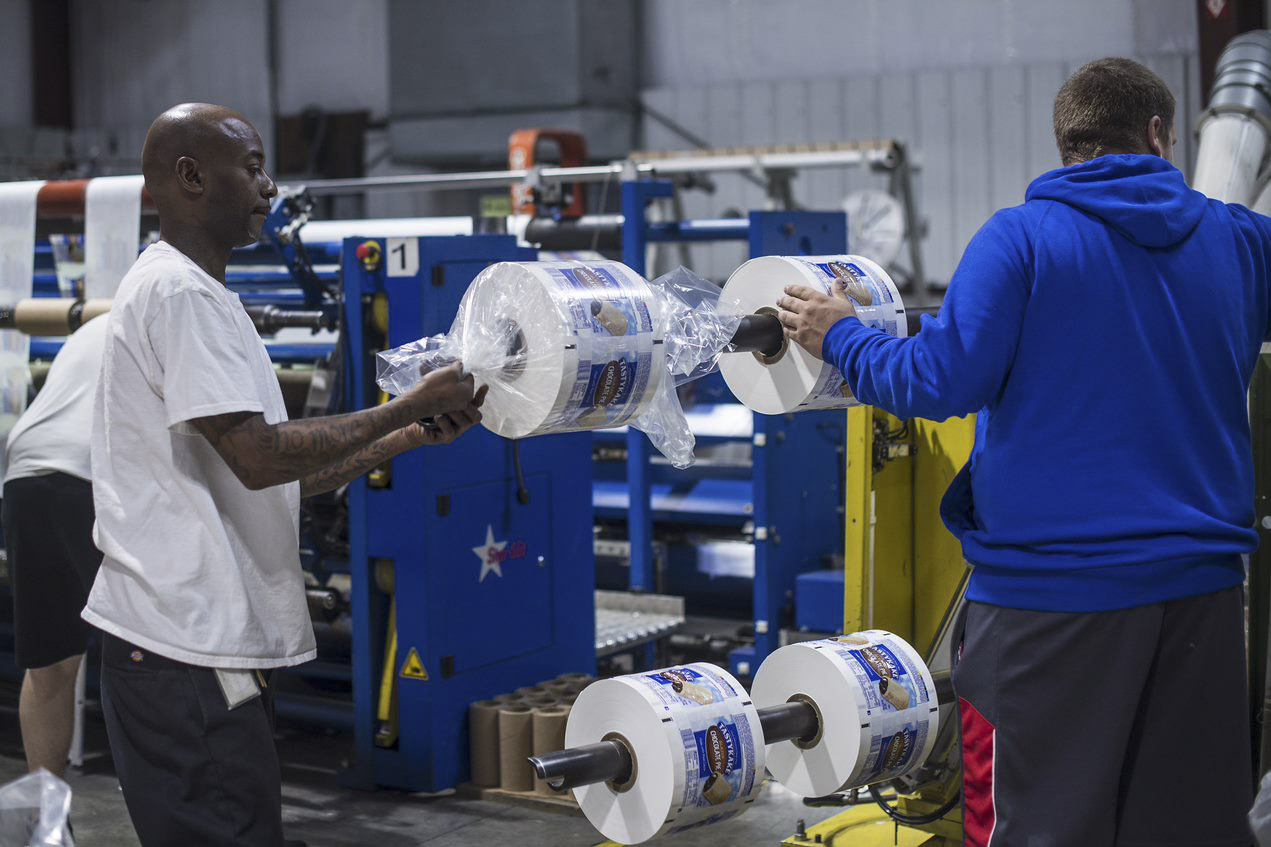 Pfafftown, NC (near Winston-salem)
Family-run manufacturing business Classic Packaging Company has big plans for growing, but an expensive lease agreement for a crucial piece of equipment was holding them back. With an
SBA 504
loan from Self-Help, CPC has been able to buy the equipment outright and move forward on its goals for the future.
Since 2002, Self-Help's advocacy and policy arm, the
Center for Responsible Lending
, has been working to stop predatory lending practices that erode family wealth. CRL works to ensure a fair, inclusive financial marketplace that creates opportunities for all creditworthy borrowers. CRL's work focuses on those who may be marginalized in the existing financial marketplace or targeted for unfair and abusive financial products. This includes people of color, women, veterans and active military members, rural residents, and low-wealth families and communities.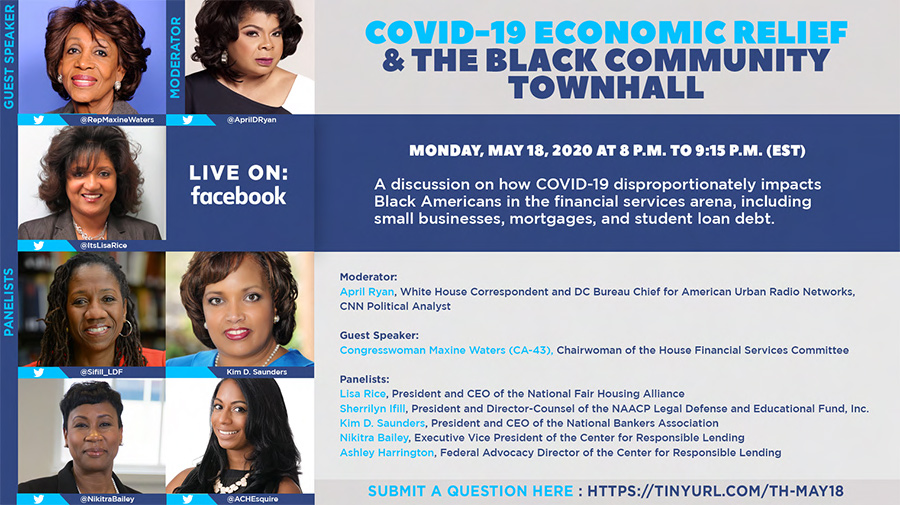 Pushing for Racial Justice in Homeownership
Nationwide
The Black homeownership rate is only around 46% compared to nearly 76% for white homeowners. With partners, CRL is working to expand fair, sustainable homeownership. One key issue in 2020 was the Department of Housing and Urban Development's assault on "
disparate impact,
" a longstanding legal tool necessary for addressing discriminatory practices.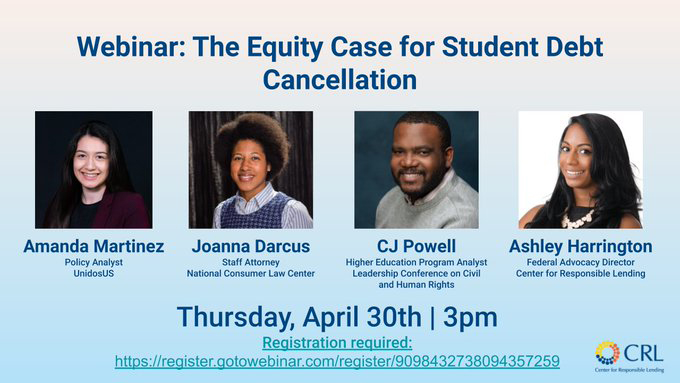 Standing Up for Student Loan Debt Relief
Nationwide
An entire generation – 45 million people – is struggling with student loan debt that stands at $1.7 trillion. CRL has been a leader in standing up for student debt relief, conducting state polls showing bipartisan public support for debt cancellation, publishing research and advocating for cancellation of $50 thousand per borrower.
‍
find out more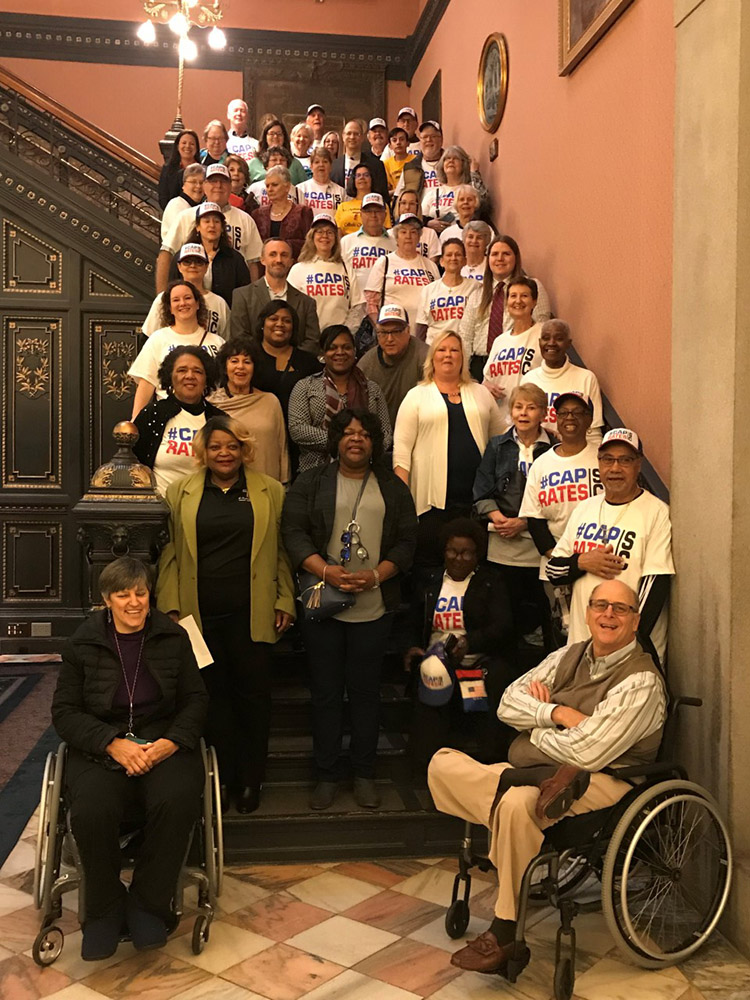 Celebrating Consumer Victories State-by-State
South Carolina
In 2020, CRL joined local groups to support a citizen's initiative in Nebraska to cap annual interest rates at 36%. The
initiative passed
with 83% of the vote, effectively ending predatory payday loans in Nebraska. CRL and local Self-Help staff are also working with the
South Carolina Fair Lending Alliance
to stop debt-trap lending in that state, where the average interest rate on alternative loans is 395% APR.
 "It's amazing how this cause has caught on and the passion it has triggered across party lines," said Kerri Smith, Self-Help's City Executive in Greenville.
milestones and financials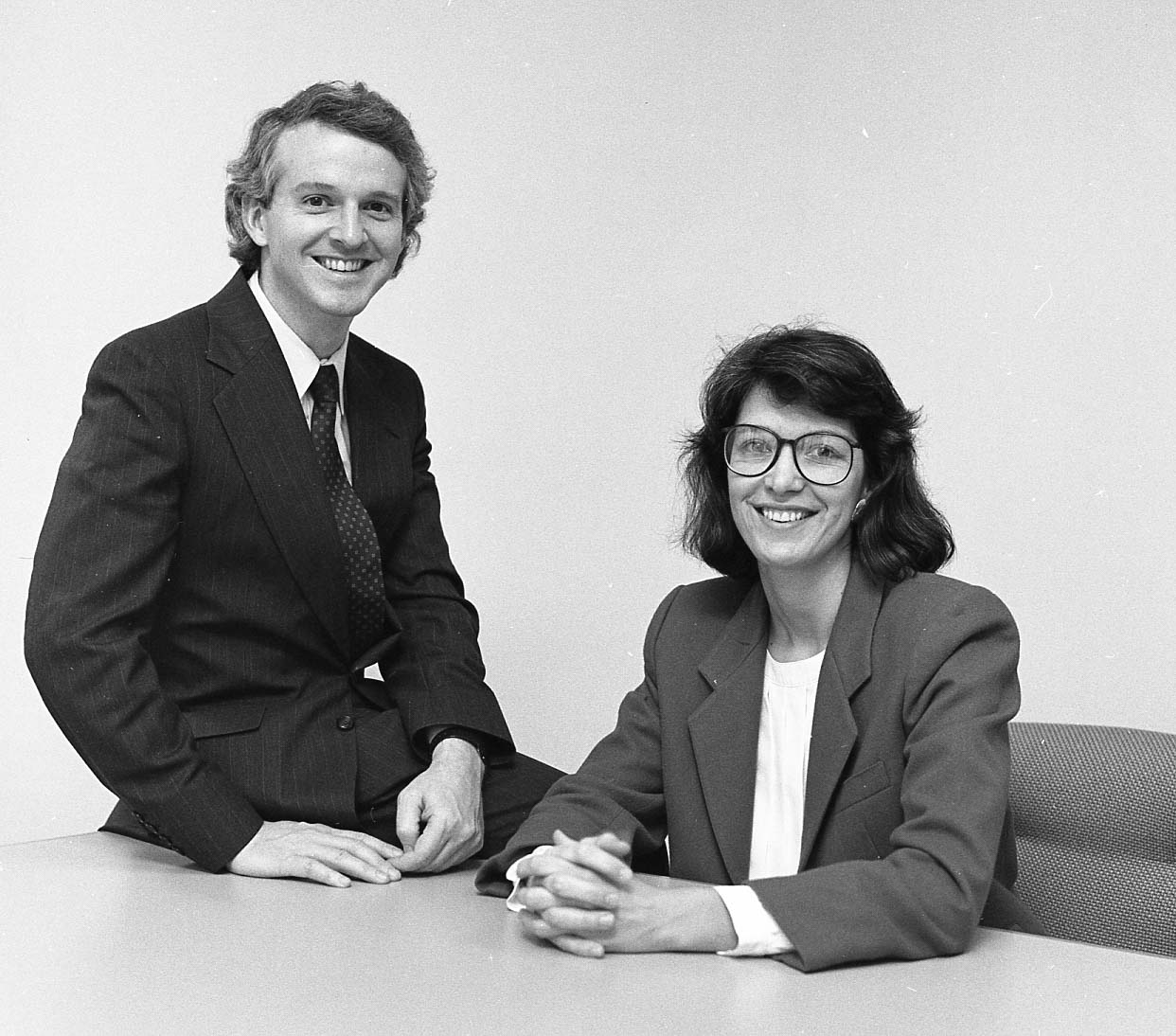 Self-Help started as an effort by Martin Eakes, Bonnie Wright and others to help displaced workers in NC develop worker-owned businesses. A lot has happened since then. In 2020, we celebrated our 40th anniversary. Take a look at a timeline scrapbook of some of the
milestones we've celebrated along the way.
Celebrating 40 Years of Community and Looking Ahead
We're looking ahead to the future: more partnerships, more lending, expanded services for our credit union members, and continued work advocating for needed change. We're grateful to have the support of members, funders and friends as we embark on the next chapters of creating and protecting ownership and economic opportunity for all.
Note: In some cases, names have been changed in this report to protect our members' privacy.

Financials

Loan Portfolio as of 12/31/2020
Balance Sheet as of 12/31/20
(Dollars in thousands)
2020 Community Investments: Loan Originations/Purchases and Real Estate Development
2020 Income Statement
(Dollars in thousands - unaudited)